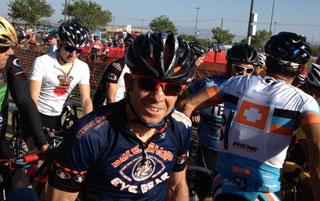 Mike Hileman , owner of Eye Gear Sport Optics
HAPPY NEW YEAR 2018!! We have moved to a new location on the West side of Las Vegas. Please take note.
Eye Gear Sport Optics is now located at 10595 Discovery Drive #2, Las Vegas, Nevada 89135
Prescription Sport Sunglasses, Goggles & Eyewear

EYE GEAR SPORT OPTICS Cyclery/Sport Optics, located in Las Vegas, Nevada, has established itself as the leader in technical knowledge and product availability for all active eyewear including and specializing in PRESCRIPTIVE applications.

Mike Hileman, a licensed Optician since 1993, has dedicated his business to providing the most advanced products available from OAKLEY, RUDY PROJECT, MAUI JIM, KAENON, RAY-BAN and more, to custom RX swim/dive/ski sports eyeglasses & goggles for ADULTS and CHILDREN of all ages.


Liberty Sport KIDS - YOUTH Protective Eyewear and RX sports glasses

EYE GEAR SPORT OPTICS can help you with all your childrens' sports glasses. RX Prescription Sports Glasses for kids, impact resistant from Liberty Sport.


What Our Customers Will Tell You:

"I was always told (from traditional outlets) that my prescription was too strong for wrap style sunglasses.....My Oakley Radars with custom rx are cutting edge and fulfill my every need as an avid cyclist...THANKS EYE GEAR!" -Erik Bissonnette

"No one ever told me there were specialty lenses for different sports.....Eye Gear set me up with special lenses to enhance the color of my tennis ball to maximize my reaction time and therefore my performance!" -Tony Zarvian



As AUTHORIZED RX DEALERS for all of our brands we can GUARANTEE CUSTOMER SATISFACTION 100%.